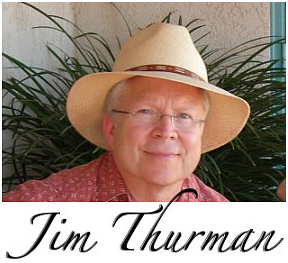 I grew up in Louisville, Kentucky, and was fortunate to have parents who were both adept musicians and singers. I was exposed to all kinds of music from infancy, including jazz, showtunes, classical, folk, and pop music. I can't remember a time when there wasn't music going on somewhere in the house. I started noodling around on piano at age three, and began formal instruction with my mom, who was a proficient classical pianist, at six. At nine, I got a ukulele for Christmas, which began my lasting relationship to the many instruments of the string family, including guitar, mandolin, violin, banjo, electric guitar and bass guitar. That may seem like a lot of instruments, but you have to remember that they are all similar in principle, so learning one stringed instrument gives you a leg up on all the rest.

After a couple of years of college, I left Kentucky, and started traveling around the country playing and singing in coffeehouses and the like, and working various odd jobs to make a living. I wandered around the U.S., Canada, and Europe for about eight years before I settled in Santa Fe, New Mexico for four years. Then the travel bug hit me again, so I crammed my belongings into a beat up old van, and hit the road for six months, whereupon my van gave up the ghost, or whatever vans do, right here in San Luis Obispo. Which turned out to be a pretty nice place to live and where I have remained ever since.

I have played in a variety of venues around the county, mostly by myself, though I collaborated with Paul Beeler for a year and a half in a duo back in the early nineties. Paul went on to play in the popular trio Wildwood, before moving back to Indiana a couple of years ago. Right around that time, I met Pete Morin and went to work for him at Blue Note Music, selling guitars and whatnot, and managing the store on days he wasn't there. Since people often wanted to find a teacher after purchasing a guitar, it seemed like an easy thing to offer my services as such, and soon found myself busy as a teacher as well as guitar salesman. Teaching guitar, mandolin, banjo, and fiddle remain my chief occupation, and I can be reached at 541-5276 as well as the e-mail address listed on the contact page of this website.

I met Craig Kincaid at a music party, as he mentions in his profile, and we started working up some tunes and playing out around the county in various places and have been well received. We do a variety of bluegrass tunes, folk songs, and pop tunes that are loosely described by the term "Americana", and being Americans, I guess the shoe fits. We rarely seem to be at a loss for words on stage, so building rapport and entertaining our audiences is very much a part of the Buchon Brothers "experience". We cordially invite you to come out and hear us play at a venue close to you in the near future.