The John Reischman Concert at our house was fantastic. John, Jim, Trisha and Nick performed two 45 minute sets to entertain 34 bluegrass fans who donated $15 each to see them.
Too bad Greg Spatz, the fifth member of the Jaybirds who plays fiddle wasn't able to be here.
They headlined at the '05 CBA President's Day Festival in Sebastopol.
John Reischman and the Jaybirds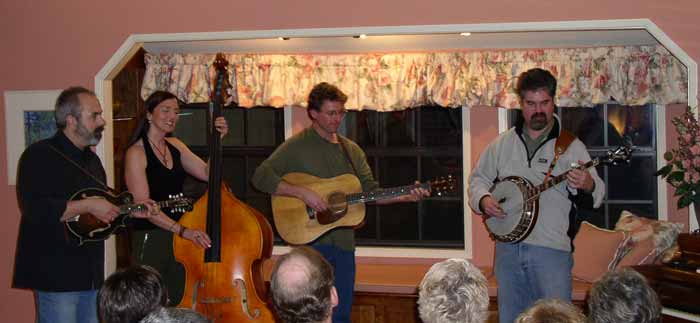 John, Trish, Jim and Nick in our front room with 40 Jaybird fans in attendance
click on the photo below and you will download an mp3 file of John and Jim
noodling around on mandolins (Jim is playing my #2 Hicks mandolin)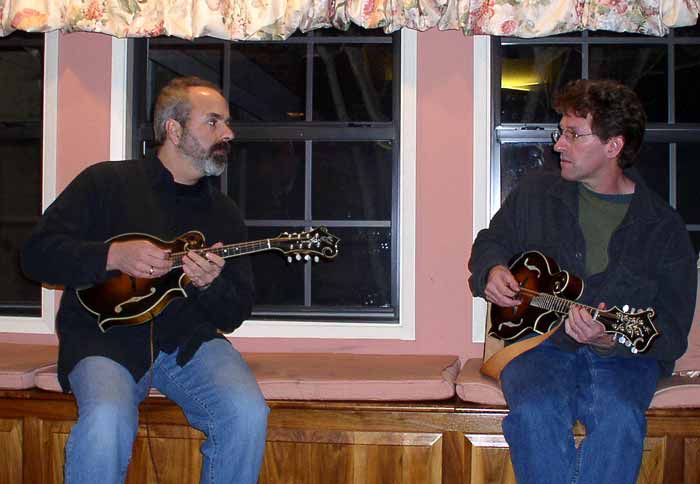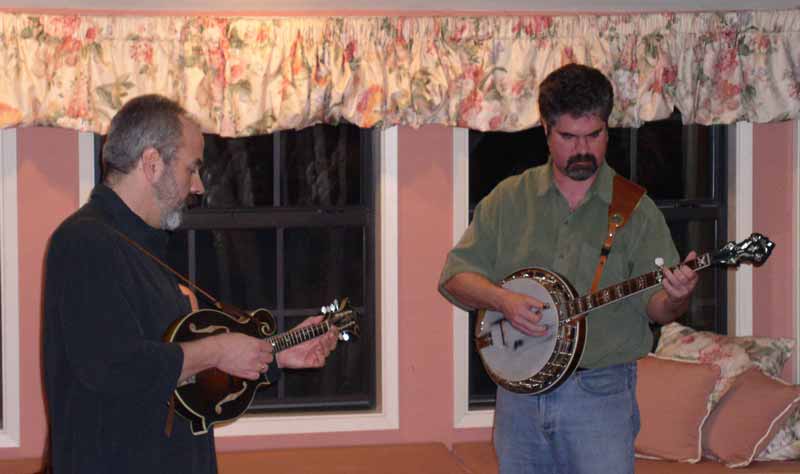 John and his brother in law, Nick Hornbottle on banjo